Princess For A Day offers an experience unlike anything else in Central Florida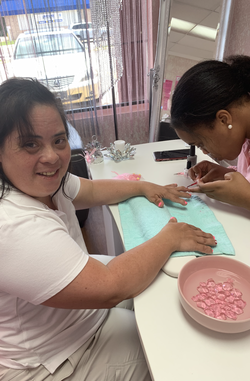 At Princess For A Day, we are passionate about providing a premier princess experience to children throughout the Central Florida community. We believe everyone deserves this one-of-a-kind treatment, including children with special needs, as well as those from local children's homes and foster care through our Adopt A Princess Program.
When your little princess walks through our door, she will be greeted by a warm welcome, quality service, and a beautiful backdrop that features princess decor and her favorite characters. We also use non-toxic products such as Piggy Paints, a natural, kid-friendly nail polish that you can feel good about! Simply put, Princess For A Day offers an experience unlike anything else in Central Florida.
Our goal is to grow and benefit more children throughout the community, all while keeping costs affordable so that everyone is able to enjoy the princess experience. Visit us on Instagram @princess_4day to see our salon and share in the fun! Note: Princess For A Day respects parents' wishes if they don't want their princess posted on social media! We also provide free access to our security cameras for your peace of mind.
Address:
2851 Enterprise Rd
Debary, Florida 32713
Hours: Monday-Sunday
By appointment only
386-575-4242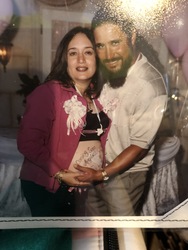 About Diane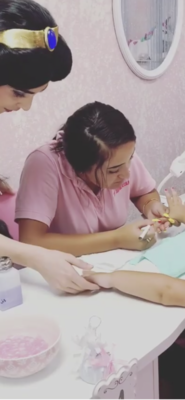 Diane founded Princess For A Day with her daughter, Angelica, who loved playing princess with her family growing up. After Diane's husband passed away, Angelica decided to forego her quinceañera (which traditionally includes a father-daughter dance), and instead she and her mom decided to do something to help other little girls in need experience the princess treatment she loved so much. And thus, the meaning behind Princess For A Day was formed. Today, Princess For A Day serves as a family effort geared toward making every child feel special and loved through the power of princess fun.